Speaking today about the nuclear framework deal reached this week, Iran's reformist President Hassan Rouhani predicted the pact would not only resolve the nuclear dispute, but open up international rapprochement on other issues as well.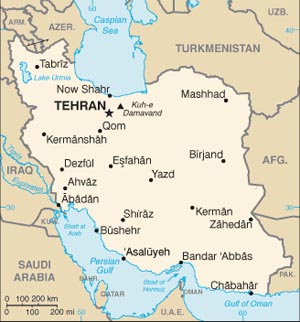 "Our discussion isn't only nuclear," Rouhani said, saying that regional security would also benefit from the deal, encouraging better dialogue with the international community over other disputes.
Rouhani made improving international ties a core aspect of his presidential campaign, and has made much more progress on the nuclear pact than anyone thought was possible at the time.
At this point, it is unclear what else is being discussed at any length, though there have been occasional reports of the US and Iran trading intelligence on the ISIS war through intermediaries. Both nations are on the same side in that conflict.
Expect the other discussions to come after the nuclear deal is resolved, as the easing of many sanctions would significantly grease the wheels for international ties on both business and, by extension, diplomacy.