The FBI has struck again with the capture of a pair of women from the New York City borough of Queens, who were contacted by an FBI informant and ended up being arrested as terrorists.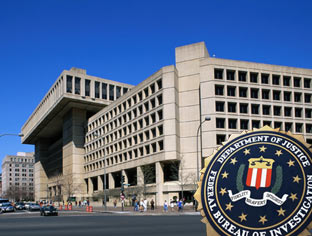 As with most such FBI arrests the scary reports of "weapons of mass destruction" plots reported by the media don't stand up to serious scrutiny, as the "plot" appears to have been highly speculative.
28-year-old Noelle Velentzas and 31-year-old Asia Siddiqui, a pair of roommates, had reportedly "discussed bombs" and met with an FBI informant who they thought was a "would-be jihadist" in 2014.
The juicy details, such as they are, included Siddiqui getting a poem she wrote published in the Yemeni al-Qaeda's magazine in 2009, while Velentzas was using a picture of Osama bin Laden as the background image for her phone.
FBI officials concede that there was no specific plot with any specific target, and that no explosive devices were recovered. Siddiqui reportedly had some empty propane tanks, which were hyped on cable news but which experts say wouldn't make a particularly good bomb.