Pentagon officials are loudly rejecting reports out of the Iranian press that a pair of Iranian troops operating on the outskirts of Tikrit were killed in a US drone strike last week.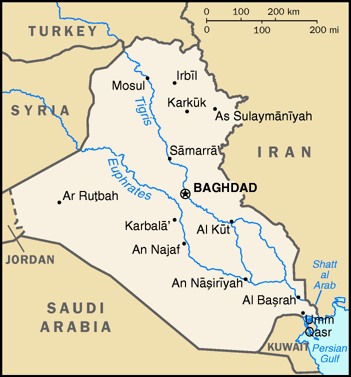 The Pentagon insisted that they only started launching strikes around Tikrit on March 25, two days after the reported deaths, and said this meant they couldn't have been responsible.
The claim is not very convincing, as the reports on the deaths weren't very specific about the location, and the US launches a number of drone strikes all across Iraq on a daily basis.
Though a US killing on Iranian troops in Iraq would almost certainly be accidental, it further exposes the danger of the two nations both intervening on Iraq's behalf at the same time, but refusing to coordinate with one another.