While the Pentagon was originally on the outside looking in at the Iraqi attempted to retake the city of Tikrit from ISIS, Iraq having been told they could use US or Iranian forces and chose Iranian help, now it seems they will have both.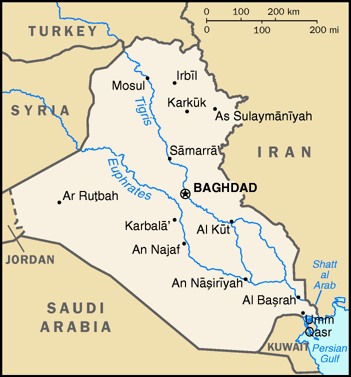 Last night, defense officials reported the US had begun providing air support in the form of surveillance on Tikrit, now they are also carrying out airstrikes against the city to support the offensive.
The offensive against Tikrit had been touted as wildly successful by Iraqi officials, who were promising imminent victory right up until the point they ruled it indefinitely stalled, saying they couldn't actually take the city without air support.
After the Pentagon had groused so much about not being involved in the initial push on the city, and about Iran stealing their thunder, they seem extremely eager to jump into the conflict and be seen as "saving" the stalled offensive.
At the same time, Pentagon officials are insisting the airstrikes are not going to be tacitly supporting the Shi'ite militias or Iranian forces involved in the offensive, even though they obviously are because they're on the same side of the same battle, suggesting the US still isn't coming to grips with being in a war with Iran as an ally.