The fate of several hundred Nigerians, mostly children under the age of 11, remains uncertain tonight, after the town had been retaken by troops from Niger and Chad.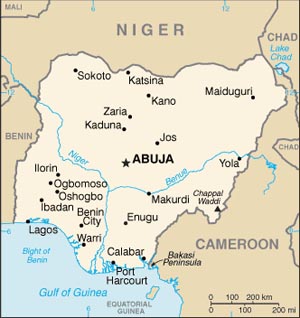 Boko Haram held the town of Damasak for awhile, and locals say they'd taken over 500 children and young women captive. They'd summarily executed 50 of them when they were withdrawing, and took the rest with them.
While exact figures aren't clear, residents are saying about 500 children remain unaccounted for, and they have no real idea if the Boko Haram fighters kept them or executed them elsewhere after leaving.
This is the second enormous kidnapping by Boko Haram in less than a year, after the capture of some 200 girls from a boarding school in Chibok last year. The girls were never recovered, and Boko Haram claims to have married them off.
The children this time appear to be of both genders, and experts say it is likely that, assuming they are not killed, they will simply be handed over to religious schools to try to convert them to their ideology.