The Christian community in the Pakistani city of Lahore are rioting today after a pair of suicide bombers targeted Sunday services at two churches in the city's Youhanabad area.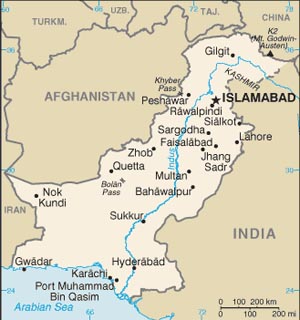 Younhanabad is one of Pakistan's largest Christian neighborhoods, with roughly a million Christians living there. The suicide bombs appear to have been synchronized, with one attacker detonating a bit earlier when stopped by security.
Overall, 15 people were killed and 78 others wounded, though officials say the death toll at the St. John's Catholic Church would've been much more substantial if security had not prevented the bomber from entering. That church regularly has 1,000 worshipers inside for services.
The Pakistani Taliban offshoot Jamaat-ul Ahrar claimed credit for the attacks, though they did not say why. Generally, Islamist factions in Pakistan have focused their attacks on the Shi'ite minority in the country, and attacks on Christians have been comparatively rare.
Last 5 posts by Jason Ditz