Just a week left before the Israeli election, the polls are showing the ruling Likud Party fading, 3 seats behind the Zionist Union, the alliance of Labor and Tzipi Livni's Hatnua Party.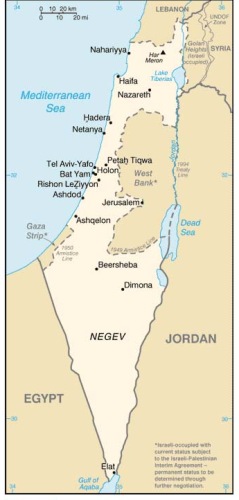 That could quickly become a problem for Likud, since they tend to do worse in actual elections than in the polls leading up to them anyhow, and Prime Minister Benjamin Netanyahu is now trying to rally supporters to stop the "real chance" of a center-left government.
With so many of the minor parties on the far-right, even a second-place Likud probably will end up in the best position to form a government, albeit one with even more internal dissent than they've already got.
Labor/Hatnua is likely to try to court the Arab coalition, along with Meretz and the centrist Yesh Atid Party. A recent surge by Kulanu, another centrist split-off from Likud, could put them in play as a king-maker.
The most recent polls have also shown Foreign Minister Avigdor Lieberman's Yisrael Beiteinu falling even further. They are now down to 4 seats, and in serious danger of missing the threshold.