On Tuesday, Iran's 86-seat Council of Experts chose 83-year-old Mohammed Yazdi as their new leader, replacing the late Mohammed Reza Mahdavi Kani, who died in October.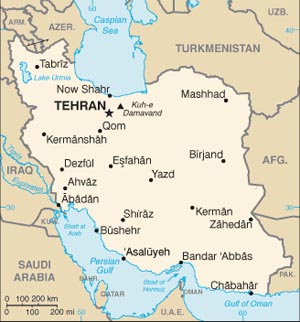 The Council of Experts is an elected body of Islamic theologians who meet ever six months to oversee the decisions of Iran's Supreme Leader and, more importantly, to elect and remove Supreme Leaders.
While for most of Iran's history these councils haven't done much of anything, recent reports of the illness of Ayatollah Ali Khamenei, the council could potentially take on huge import.
Yazdi is an ultraconservative cleric seen as strongly opposed to reform. Throughout the 1990s he was also the Chief Justice of Iran. Being the head of the Council of Experts almost certainly would give him considerable influence on choosing Khamenei's successor, if such a choice has to be made.
At the same time, Yazdi is 83 and the assembly's current term ends in early 2016. That means he may well not only be a short-term chief for the council, but might not seek reelection at all, so the second Iranian succession may not happen during this term anyhow.