In what appears to be a laughable case of wishful thinking, the US State Department today insisted that they expect whoever wins next week's Israeli election will form a government "committed to a two-state solution."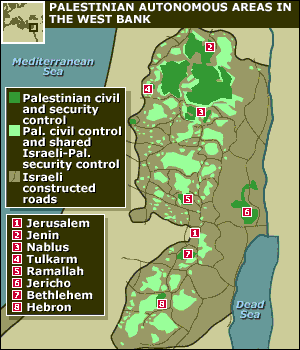 The comments come after a weekend statement from Likud, Israel's current ruling party, quoting Prime Minister Benjamin Netanyahu declaring past support for a two-state solution null and void, and Likud officials bragging that Netanyahu had undermined Palestinian statehood throughout his political career.
Netanyahu's office is denying the quotes, though Likud is his party, and they continue to distribute the statement among synagogues in the lead up to the election, hoping to get votes on a platform opposed to Palestinian statehood.
Likud isn't alone in their aversion to a two-state solution. Far right party Jewish Home has for years insisted that God didn't make the occupied territories big enough for settlers and Palestinians, and that means the Palestinians have to go. Center-right party Kulanu has echoed calls to annex the West Bank to spite the Palestinians for trying to form a state.
At the end of the day, what the US wants is an Israeli government that can claimed to be sort of in favor of peace talks, and they'll probably get one, so long as that government doesn't have to actually hold peace talks or make any deals.