Six suspects have been tracked down in the recent murder of key Russian opposition figure and former Deputy PM Boris Nemtsov. Five are in custody, with a sixth having blown himself up while police were trying to capture him in Grozny.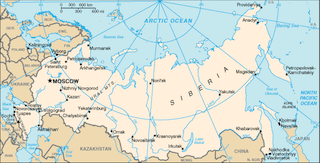 Two of the five held are already facing charges, and more are expected. all five of the held men are reportedly Chechens, and one of them Zaur Dadaev, has confessed to involvement in the killing.
While the speculation had been that Nemtsov's murder was related to his position as an opposition leader, Dadaev was said to have been motivated by Nemtsov's support for the publication of blasphemous cartoons in French magazine Charlie Hebdo.
In early January, Islamist gunmen attacked Charlie Hebdo's headquarters in Paris, killing 12, and single out cartoonists in particular. The international response in favor of the magazine has fueled resentment among many Muslims, and Nemtsov's outspoken support for the magazine may well turn out to have been the motive for his murder.