Delivering his latest round of threats in an interview with BBC Persian, Israeli Prime Minister Benjamin Netanyahu insisted that the interim deal on Iran's civilian nuclear program would turn out "very bad for the people of Iran."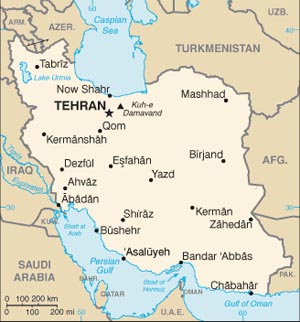 Netanyahu continued to present the plan, in which Iran would agree to limits on its civilian program in return for easing sanctions, as a guarantee Iran would produce a nuclear weapon, keeping up with his decades of such predictions, always coupled with threats of unilateral Israeli attack.
He went on to accuse Iran of "worldwide aggression," and a plot to wipe out the planet with nuclear weapons that even Israel's intelligence community concedes Iran isn't even attempting to make.
US officials continue to try to reassure Netanyahu against a "bad deal," even though it is increasingly clear that he considers any deal a bad deal, and his "alternative" strategy is to escalate the sanctions and continue to threaten Iran on a near daily basis.