With Netanyahu's speech to Congress having come and gone, the focus now is on the damage done to US-Israeli ties. US officials see rapprochement as possible, but see the replacement of Israeli Ambassador Ron Dermer as a key to that.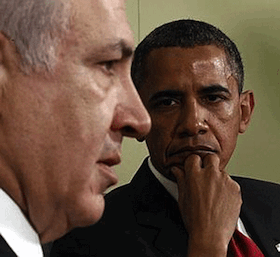 Dermer was a hugely controversial choice for Israeli envoy because of his long-standing political ties to the Republicans in the US. He convinced Netanyahu to openly back Mitt Romney in the 2012 vote.
The administration sees Dermer as the "instigator" of Netanyahu's recent speech, and believe that he and House Speaker John Boehner (R – OH) worked together to plan the invite, just weeks ahead of Israel's election.
Since his appointment, Dermer has been faulted by the Israeli government for campaigning for Netanyahu in violation of his role as ambassador. Though a close ally to Netanyahu, cutting him loose might be the simplest way to smooth over months of acrimony.