Iraqi Defense Minister Khalid Obeidi has been outspokenly critical of the Pentagon and Centcom discussing publicly plans for Iraqi forces to militarily retake Mosul, the largest city held by ISIS.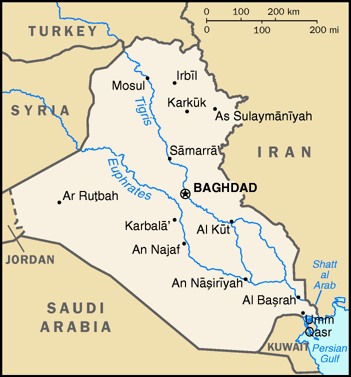 Centcom had announced a few weeks ago that some 25,000 Iraqi troops, backed with US forces, would be attacking Mosul in April or May. The Pentagon later insisted the offensive was cancelled because they didn't think Iraqi troops would win the fight.
Obeidi didn't like the announcement of the attack, or its cancellation, and says that Iraq should be the ones to decide when the invasion of Mosul comes, along with how big it is.
"The liberation process will be purely Iraqi in terms of forces, timing, weapons and equipment, Obeidi added, saying the US role was expected to be "limited."
It is unclear if the US dictating terms on the Mosul offensive is the reason Iraq decided to carry out the Tikrit offensive without any consultation with the US, and without any US involvement.