According to ISIS, an American suicide attacker who they referred to as Abu Dawud al-Amriki carried out an attack against Iraqi ground forces near the city of Samarra today.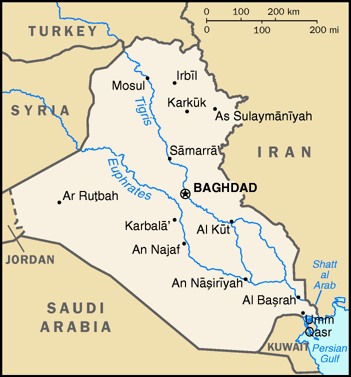 The ISIS radio bulletin said Amriki launched a suicide truck bombing against a gathering of Iraqi forces and Shi'ite militias who are involved in plans to carry out the invasion of Tikrit.
Iraqi government sources have not confirmed such an attack, which ISIS said killed "dozens" of fighters, and no one has provided any indication who this Amriki actually is.
Suicide attacks by Westerners are often hyped by ISIS to underscore their recruitment successes. This is not the first American suicide bomber reported by ISIS, but is one of only a handful.