After insisting for several days they had no intention of abiding by the Minsk ceasefire deal's call to withdraw heavy weapons from the front lines, Ukraine's military today began to move some of its artillery back.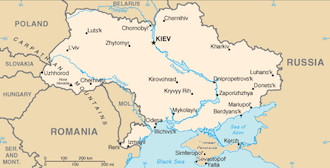 The eastern rebels began moving their own heavy weaponry back on Sunday, and while neither side is likely to be finished with the move within the two-week term the Minsk deal called for, they will both be well on their way.
The ceasefire got off to a bit of a rocky start, with clashes around the disputed town of Debaltseve. Since the Ukrainian military withdrew from the town, which was surrounded before the ceasefire began, things have calmed dramatically.
Wednesday was the first day since the ceasefire began that there were no deaths on either side. Thursday continued that trend, and gave the military no excuse to finally abide by the Minsk deal and move the weapons back.