After the ISIS execution of 21 Egyptian Coptic Christians, and a flurry of new ISIS capture of Egyptians in Libya after the military junta launched airstrikes against them, many Egyptians are not keen on staying in the country.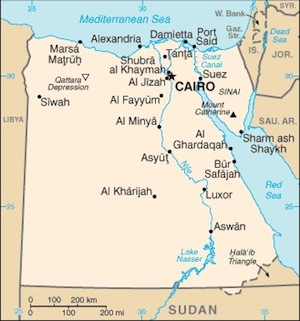 Already over 1,700 Egyptians have crossed the border back into Egypt, with another 180 waiting for airlift evacuations from places that they can't easily get out of.
That could just be the start of a mass exodus from Libya. Egypt says around 250,000 citizens are legally employed in Libya, with untold thousands of others working there illegally.
In that context, 1,700 isn't so many, though with ISIS so far only targeting Egypt's Christian minority, many may feel they aren't at risk. Likewise, since the 2013 military coup in Egypt, many Egyptians may believe that returning home isn't the safest course of action either.