A cold winter in Ukraine's rebel east has gotten a bit more manageable today, with OAO Gazprom CEO Alexei Miller announcing that his company will be shipping 12 million cubic meters per day into Donetsk and Luhansk.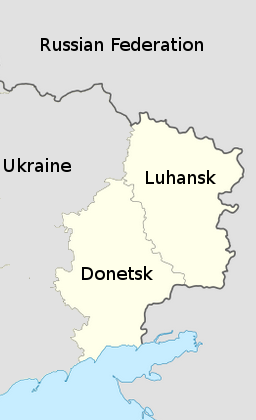 Exactly how this is going to work, financially, for the world's largest natural gas company is unclear. Miller said the shipments were made according to the existing purchase agreement with Ukraine's Naftogaz monopoly.
But the shipments are going to rebel territory, outside of Naftogaz control, and Luhansk rebel leader Gennady Tsypkalov claimed to have reached a separate agreement with Russia on allowing Gazprom to sell to them.
Russian Premier Dmitry Medvedev had suggested earlier today that his government was considering "humanitarian aid" to the eastern rebels in the form of natural gas shipments, which may ultimately be the basis for Gazprom's shipments.
Meanwhile, western Ukraine is struggling through a fresh natural gas shortage, as their offensives against the east badly damaged the pipelines through which the gas is shipped from Russia, effectively cutting their territory off from Gazprom shipments.