While the Arab League expressed general support for Egypt's recent attack on Libya, the Qatari government withheld their support, saying they have reservations about the civilian casualties caused in such attacks.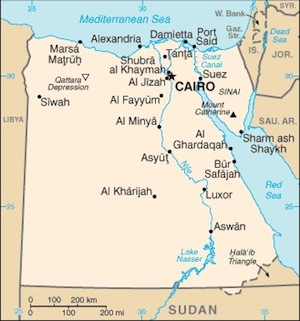 That didn't sit well with Egypt's military junta, which went on to declare that Qatar's comments prove they "support terrorism," leading Qatar to recall its ambassador from Cairo.
Egypt and Qatar haven't been on particularly good terms since the summer of 2013 military coup. Qatar was close with the elected government in Egypt, and the junta has repeatedly accused them of undermining military rule since.
Acrimony between the two nations also led Egypt to ban the Qatar-based al-Jazeera news network, and to arrest a number of al-Jazeera reporters on charges of supporting terrorism with reports that weren't favorable to the junta.