Presented as a huge threat to the Iraqi Kurdish capital of Irbil, last night's ISIS offensive appears to have been much smaller than initially expected, and already repelled by the Peshmerga.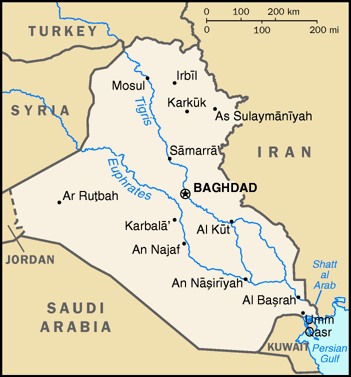 The ISIS fighters moved into an area southwest of Irbil, testing Kurdish defensive positions there. A multi-hour gunbattle overnight is estimated to have left 40 ISIS fighters dead.
The offensive was aimed at the towns of Gwer and Makhmour, which have been disputed between ISIS and the Kurds since the summer. The number of troops seems to have been far short of what would've been needed to advance past that and into Irbil itself.
ISIS often launches small offensives across the Kurdish defensive perimeter, and seems to be able to move faster around the fairly long frontier than Peshmerga forces can. This repelled offensive is likely just a continuation of that constant testing of the defenses.