Israeli officials today announced that they are seizing privately-owned Palestinian land in occupied East Jerusalem, expelling 120 Bedouin civilians living in an encampment there, and turning the whole place into a landfill.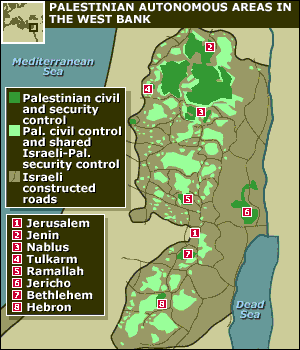 It's even worse than it sounds. Not only did the planning committee decide to literally expel Palestinian civilians from occupied territory for a place to put construction waste, but they chose territory which will put this huge landfill right on the outskirts of several major Palestinian neighborhoods, including the Shoafat refugee camp.
Even more galling, the official plan is to fill up the landfill then create a park over the top of it, but it will be inaccessible to the nearby Palestinians, since a separation fence will block it from those neighborhoods.
This is the first major expropriation of Palestinian land by the state inside occupied East Jerusalem since 1991. It is already drawing complaints from human rights groups, who note that the landfill will be just a few dozen meters from Palestinian homes, and will likely violate environmental regulations.