In a move that is something of a surprise, the UN Security Council today unanimously approved a Russian resolution calling for an endorsement of the new ceasefire in Ukraine.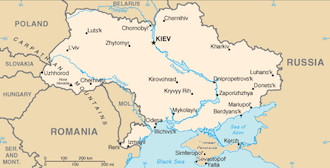 The resolution calls for a "total ceasefire" and a political solution to the ongoing eastern Ukraine civil war. This is identical to the calls in the Minsk ceasefire deal.
The unanimity is surprising because both Britain and the United States, permanent Security Council members, were harshly critical of the Minsk talks, and have both opposed the idea of a negotiated settlement in Ukraine, demanding the rebels unilaterally surrender.
The ceasefire was reached with help from Russia, Germany, and France, and went into effect over the weekend. It is mostly holding nationwide, though fighting has been reported in the contested town of Debaltseve.