Local officials in the Anbar Province town of Baghdadi, which has been trading hands back and forth between military forces and ISIS, say that at least 30 burnt bodies have been recovered.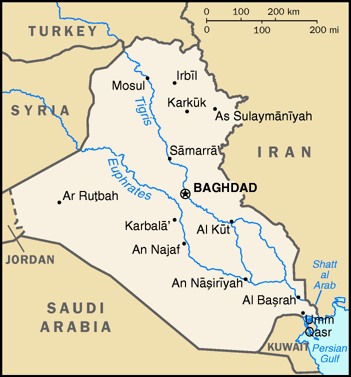 Local police chief Qasim al-Obeidi says that ISIS is believed to have burned to death as many as 45 people during the time they held the town. Not all the bodies have been identified, but security forces are believed to be among them
Baghdadi has been sieged off and on for months, and has been trading hands back and forth in recent days. At this point, there are no reports of Iraqi troops in the town, but ISIS only holds parts of it, and is contesting with local security forces.
ISIS often executes captured security forces, but the burning of the bodies seems to be a new tactic, and may be an effort to draw attention to the recent burning death of captured Jordanian pilot.