Senate Foreign Relations Committee chairman Bob Corker (R – TN) has promised "robust" hearings on President Obama's authorization for the use of military force (AUMF) against ISIS when everyone returns from the Presidents' Day recess. It's looking like an uphill battle though.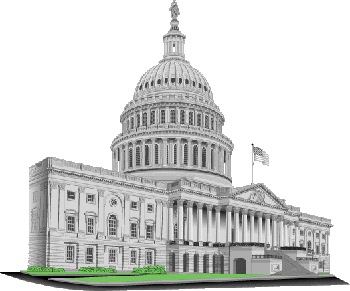 The AUMF was presented as very limited in President Obama's initial speech on it last week, which turned off the hawks. When the White House insisted the language was "deliberately vague" to allow all sorts of hawkish actions, they lost the doves.
White House Chief of Staff Denis McDonough says the bill's language was designed "to get a strong bipartisan supporting," and demanded that Congress not "pass on the issue."
The language is reading less as a compromise at this point than as a deliberate attempt at manipulation, trying to convince everybody that the wording is so vague it doesn't mean anything, and trying to assure everyone in Congress that Obama will do whatever they're hoping he'll do.
In the end, there seems to be very little trust in President Obama just handling the war as he sees fit, and not much of an appetite to give him an AUMF which is a de facto blank check for a unilateral policy on a war he started on his own months ago.