Four suicide bombers wearing Pakistani military uniforms and an unknown number of gunmen attacked the Imamia, a Shi'ite mosque in the city of Peshawar.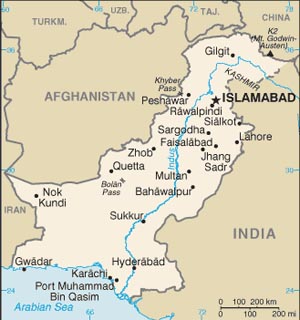 At least 22 people were killed in the attack and another 65 were wounded in the attack. Only three of the suicide bombers succeeded, while the fourth had a suicide vest which didn't explode.
The Tehreek-e Taliban Pakistan (TTP) claimed credit for the attack, saying it was done in revenge for the recent execution of a TTP-linked prisoner by the Pakistani government.
The attackers reportedly managed to sneak into the mosque through a neighboring building,which was under construction. Pakistani security officials say they're going to redouble security in the area.
Shi'ite mosques tend to be a popular target among Pakistan's Sunni militant factions, as a comparatively easy-to-hit site which is close at hand and usually ensures large death tolls. Pakistan has a significant Shi'ite minority spread across much of the country.