Reports coming out of the Minsk peace talks, which are continuing late into the night, claim a tentative deal has been reached by negotiators and a ceasefire in eastern Ukraine is imminent.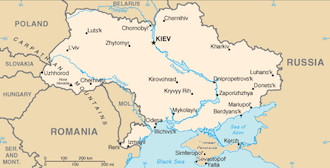 Despite that, the fighting in Ukraine doesn't seem to be slowing down yet, and was if anything accelerating on Tuesday, with rockets hitting Kramatorsk, a former rebel town now under military control.
Many are seeing the fighting as a bad sign for the ceasefire bid, though that may not necessarily be the case, and everyone seems increasingly interested in resolving the matter one way or another.
The big obstacle is opposition from the US and Britain, who have complained that after the last ceasefire collapsed, a new one would put the rebels in an even better bargaining position, as they've regained territory in weeks of fighting.