Media reports from the ground in Ukraine's Donetsk Oblast say that the rebels have made further progress, capturing the town of Vuhlehirsk, next to the strategically important town of Debaltseve.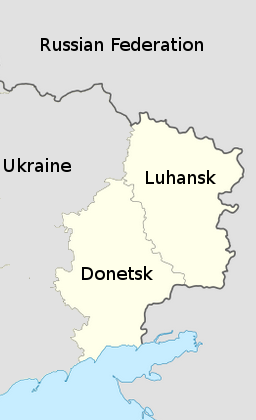 Ukraine's military insisted they still consider Vuhlehirsk to be "contested," but reporters who were able to enter the town saw no signs of fighting, and rebels controlling every area.
Debaltseve is the prize in the current battle, however, and that's still under government control, though the momentum seems to be favoring the rebels at this point.
Debaltseve is along the highway between Donetsk and Luhansk, the two largest rebel cities, and the military is using it to prevent traffic between the two. Retaking the town would be huge for the rebels, who say their goal now is to retake all of the oblast.