The worst power failure in Pakistan's history, and likely one of the worst in the history of electricity, started at midnight Sunday, when unidentified rebels destroyed a single power line, and the two pylons connecting it, knocking the entire grid of Pakistan offline for many hours.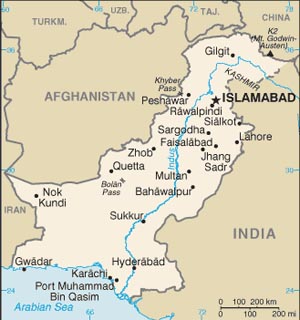 Officials said the attack created a "backward surge which affected the system" and cut power to some 140 million Pakistanis. The electricity was restored by mid-morning.
Power Ministry officials said this was the third time in the last two weeks that the electricity grid was attacked in Balochistan. There was no report of major outages from the other incidents.
Prime Minister Nawaz Sharif campaigned on a promise to increase electricity infrastructure nationwide, reducing the constant outages. That the whole grid was brought down with relative ease suggests little progress was made in this regard.