A pair of US drone strikes have killed 13 people today in Pakistan's tribal areas, with seven killed in a dawn attack on a North Waziristan house, and six more killed in a second strike in South Waziristan.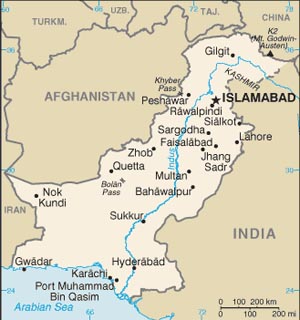 None of the slain in either attack was identified by name, though Pakistani officials predictably labeled everyone a suspected terrorist, Two were said to be ethnic Uzbeks.
Conspicuously, the Pakistani government has offered no criticism of the recent flurry of US drone strikes, after the strikes had ground to a halt in the wake of PM Nawaz Sharif's election and loud criticism of the campaign.
In recent months, the US has escalated the attacks back to pre-election levels, and Pakistani officials aren't even offering the token complaints they were before. This suggests that, despite the massive unpopularity of the attacks among Pakistani voters, yet another Pakistani government has a secret "understanding" about the US campaign.