12 civilians were killed and an unknown number of others were wounded between the town of Volnovakha and Mariupol, in southeastern Ukraine, when a stray artillery shell hit a passenger bus.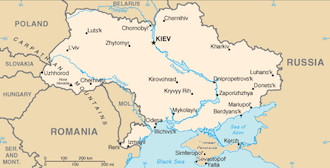 The Ukrainian government and eastern rebels traded blame for the incident, with the military saying they believed the rebels were trying to hit a military roadblock down the road.
A ceasefire has prevailed over much of eastern Ukraine for months, but the OSCE warned that the situation is deteriorating in the past 24 hours, in particular with fighting near the Donetsk airport.
The Ukrainian military has held the Donetsk airport throughout this civil war, but the city itself is the capital of the rebel region. Many of the fights have centered around this region, though the airport is virtually destroyed at this point.