For the second straight day, tens of thousands of French security forces are combing the countryside for Cherif and Said Kouachi, a pair of brothers suspected as being the gunmen in the Wednesday attack on a Paris-based satirical magazine. They have not been successful.
B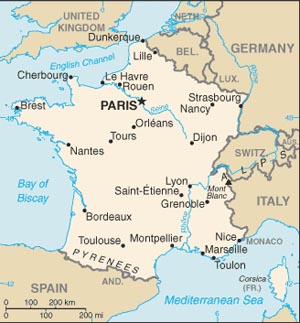 ut facts about the Kouachi brothers, who Paris police say had been watched in the past, continue to emerge, and they paint a picture of hardcore jihadists who finally carried out a massacre.
Cherif Kouachi had been arrested as far back as 2005 for his role in a jihadist recruitment cell, then sending fighters to Iraq to fight the American occupation. He spent time in prison.
Said had actually gone abroad to Yemen to train with al-Qaeda in the Arabian Peninsula (AQAP), spending a few month sthere training in small arms combat before his return. Reports are that the two told eyewitnesses that they were with "al-Qaeda in Yemen."
The US knew of them too, at least to some extent, and officials say that they were both on the "no fly" list as potential terrorist suspects, and that they had been on the list for years.