Applying for membership in the International Criminal Court takes 90 days, and the Palestinians' application for membership last week has been acceptable, so their membership will be effective April 1, according to UN Secretary-General Ban Ki-moon.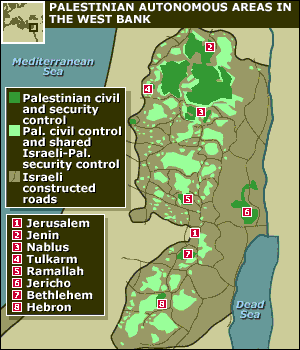 Israeli Prime Minister Benjamin Netanyahu had expressed confidence that the ICC would reject the PA's membership, on the grounds that it is "not a government," but its status as a provisional government seems to be all that was needed.
Expect this to lead to another round of retaliation by Israel and the United States, who are both opposed to Palestinian membership in the World Court, though as non-ratifying signatories they didn't have much sway in trying to block the membership.
Israel has already withheld some $100 million in tax revenues from the PA in retaliation for its ICC membership, and is pressing the US to revoke $400 million in foreign aid to them. In addition, Israel's state-run electrical company is planning to cut off electricity to the PA territory in the occupied West Bank.