The Burundian military has reported a five-day battle with unidentified rebels has left 105 rebels dead, along with at least 12 soldiers, in the area north of the capital of Bujumbura.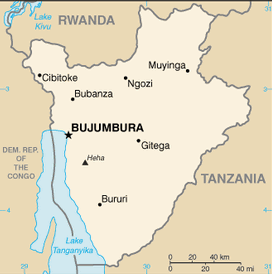 The rebels reportedly crossed in from the Democratic Republic of Congo into the Cibitoke Province with heavy weaponry and engaged in a protracted fight with military forces.
The Burundian Army refused to offer any other particulars about the situation, saying that "military operations in the area are still in progress," though how much is still going on is unclear.
The reports from officials who said 105 killed claimed only 121 rebels crossed into Burundi in the first place, and four others have been captured, meaning there are by this account no more than a dozen left.