Afghan military officials have reported that a pair of soldiers were arrested in the Helmand Province in connection for an attack earlier this week on a wedding party.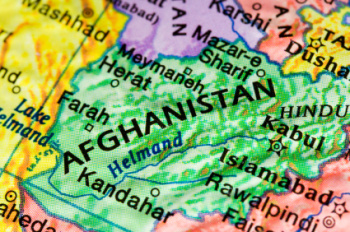 The incident happened on Wednesday, with initial reports saying the rockets were fired during a fight with the Taliban. The earlier reports were coy about whether Afghan government or Taliban fighters fired the rockets, but it was later apparent it was the former. 28 civilians were killed, and 51 wounded.
Gen. Sultan Mahmoud, the Army's top Helmand officer, says that in addition to the two who were already arrested, eight other soldiers are still being investigated, and could be arrested as well.
The incident fueled outrage among civilians from the Sangin District of Helmand, and hundreds of people traveled to the provincial capital to protest outside of the home of the governor.