At least 28 civilians were killed and as many as 60 others wounded yesterday when Afghan forces in the Helmand Province fired rockets into a wedding party. Many of the casualties were women and children.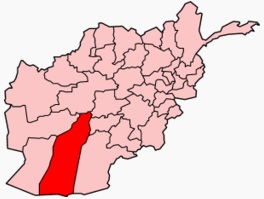 Afghan forces have been fighting with the Taliban in Helmand Province off and on for months now, and reported that yesterday's incident took place during a skirmish with Taliban forces.
The Taliban have actually retaken a considerable amount of the Helmand Province since US and British forces drew down, withdrawing back to the capital city.
Despite this, NATO continues to tout Afghan forces as perfectly capable of fighting the Taliban on their own. This incident shows that they can't defeat the Taliban outright, and will kill a lot of civilians along the way, which does make them a rough analogue of the NATO occupation forces ravaging the countryside for the last 13+ years.