US Special Envoy Russ Feingold today demanded that the United Nations and African nations launch a war against Rwandan Hutu rebels in eastern Congo, insisting that any delay of the war would lead to human rights abuses.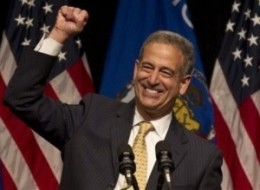 The group, the Democratic Forces for the Liberation of Rwanda (DFLR), is facing a demand to unconditionally surrender by January 2. Feingold says that on that day, military action needs to be launched without delay.
The DFLR says it intends to comply with the demands, and notes it has moved a number of fighters and their families into the "disarmament camps," but that the sheer number of people to move meant they couldn't meet the deadline.
Feingold insisted granting them more time to surrender was unacceptable, and that "a purely voluntary surrender process will not work," insisting only a military offensive could force the group's disarmament.