A UN Security council resolution on Palestinian statehood by 2017 has failed, with 8 votes in favor, one short of the nine needed for passage. Even then, the vote wasn't going through, as the US vetoed it.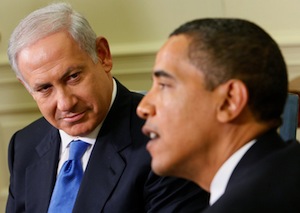 The US had promised the veto, and reportedly threatened to sanction the Palestinians for even presenting the doomed bill, which called for Israel to end the occupation by 2017.
Israeli Foreign Minister Avigdor Lieberman termed the resolution a "act of aggression," and Prime Minister Benjamin Netanyahu lobbied heavily for the US veto against it.
Still unclear is the fate of an alternative version proposed by the French government, which is significantly watered down and only calls for the resumption of peace talks in the next two years. Israel is pushing a veto, but the US hasn't yet made its intentions clear.