Iranian Brigadier General Hamid Taqavi, a top leader in the Iranian Revolutionary Guard, was killed today in the Iraqi city of Samarra, where he was advising Iraqi troops in the battle with ISIS over the city.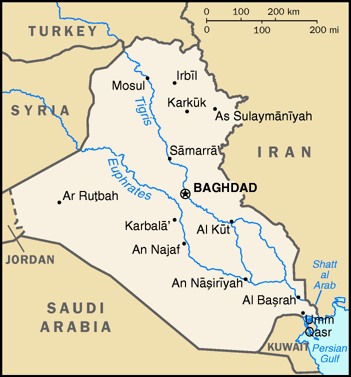 The Iranian Defense Ministry confirmed Gen. Taqavi's death, and reported that several other people were wounded in a hail of sniper fire in the area. The Defense Ministry termed it a "glorious end to a long valuable service" to the Iranian military.
Samarra is a particularly important city in the battle with ISIS north of Baghdad. The city is predominantly Sunni, but holds some of the holiest sites in Shi'ite Islam. The city attracts large numbers of Shi'ite pilgrims, and the shrines have lured Shi'ite militias, with Iranian backing, to defend the them from an ISIS takeover.
Iran has sent a number of military leaders to Iraq to advise them in the ISIS war, though the exact scope of this is not well known. So far, no one has taken credit for the death of the general.