Palestinian President Mahmoud Abbas today warned that his government will have no further contact with Israel if the UN Security Council rejects resolutions calling for final peace talks between the two.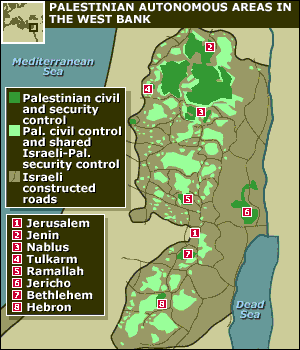 Israel has been petitioning heavily for the US to veto the UN resolutions, insisting anything that pressures them to make peace with the Palestinians is a threat to regional stability.
Abbas says that if the Palestinians cut off ties with the Israeli government, it will force Israel to "assume its responsibilities as an occupier," a topic of serious discussion at the Geneva Convention conference last week.
At that conference, those present ruled Israel is obliged to respect the Fourth Geneva Convention on the treatment of civilians in occupied territory. Israel insists that the Palestinian territories don't count under the convention because Palestine was not independent before its conquest by Israel.