Officials from the command for US troops fighting ISIS in Iraq have publicly denied recent media reports that they have engaged in direct combat operations against ISIS in Anbar Province.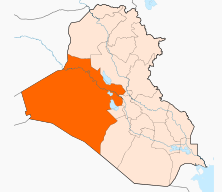 "The reports are unfounded," insisted Combined JTF_Operation Inherent Resolve spokesman Gary Boucher, insisting there were no plans for US troops to take part in any offensive operations in Anbar.
There were two different reports out of Anbar in the past week, both quoting Iraqi security officials claiming US troops took part in offensives with them against ISIS forces in the area around the Ayn al-Assad airbase.
There was no evidence the US forces had joined in the attacks, apart from Iraqi officials saying so, but it is puzzling that two different battles had similar report, only for the US to deny them.