Having once again temporarily broken the ISIS siege on Mount Sinjar, the Kurdish Peshmerga have advanced into the town of Sinjar, west of Mosul, where they are engaged in fighting with ISIS.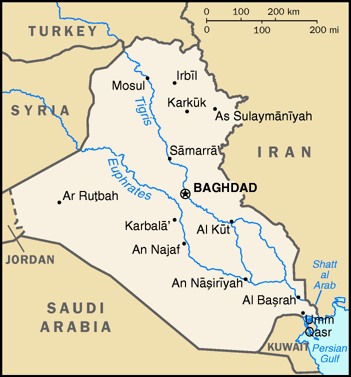 ISIS still controls the town, but Kurdish officials claim they have taken a "large area" near the center of town as well. The town is seen as strategically valuable for both ISIS and the Peshmerga.
For ISIS, Sinjar is a key part of the corridor linking Mosul to their territory in neighboring Syria, while the Kurds see the town as important both because of historic ties with its Yazidi residents, and as part of an ongoing plan to attack Mosul from several directions.
The US was involved in the fighting for the town, backing the Kurds with at least four airstrikes. The Kurds were also being backed by Yazidi militias, as well as Turkish Kurdish factions.