Secretary of State John Kerry has informed a top Palestinian negotiator that the US is going to veto the Jordanian version of a UN resolution calling for an end to the Israeli occupation of the West Bank within two years.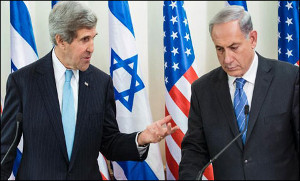 US officials did say they were open to supporting a resolution that contained "no unilateral measures" and which did not predetermine the outcome of negotiations over the occupation.
Whether that means the US is open to the French alternative, a watered-down bill that simply calls for a resumption of peace talks within two years, remains to be seen.
Israeli officials are pressing for the US to veto both resolutions, however, saying anything that pressures them to negotiate is a threat to regional stability. The US has traditionally vetoed any resolution Israel objects to even a little.