The Senate has unanimously given its final approval to a new bill laying out a new round of economic sanctions against Russia, and calling for the Obama Administration to arm the Ukrainian military.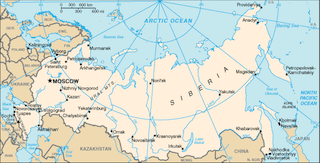 The bill initially also included upgrading Ukraine, Georgia, and Moldova to "major non-NATO allies," though this was removed at the last minute to ensure the measure would pass.
The bill primarily targets Russian energy companies and military contractors if they sell equipment to Syria, or anyone Ukraine, Georgia, or Moldova doesn't like. It also calls for sanctions against Gazprom, the largest natural gas company in the world, if it doesn't send natural gas to Ukraine, Georgia, or Moldova.
Ukraine is the only one for whom that is a significant issue, as the nation has had repeated problems paying its bills, and owes Gazprom billions of dollars.
The White House has not said if they will sign it, but Russian officials dubbed the bill "deeply confrontational," and warned that they will retaliate if the sanctions are put in place.