The Obama Administration has been unusually comfortable criticizing Israel in public, complaining repeatedly about Israel's massive settlement expansions and the damage they are doing to the failed peace process.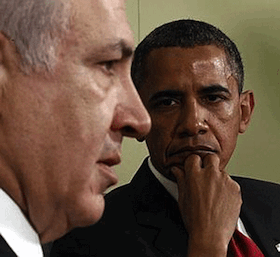 The White House feels strongly about this, but today sought to reassure that they don't feel strongly enough to actually do anything, denying reports that they were even considering sanctions if the settlement expansion continues as "unfounded and without merit."
Though the tensions between the US and Israel have been a topic of some political discussion in Israel, particularly with the election looming in March, the administration clearly doesn't see it going anywhere policy-wise.
Still, even the rumor sparked an angry backlash from Congress, with 48 of them managing to sign a joint letter complaining that the rumor was "extremely worrisome" in the brief period between the report and the official denial.