Netanyahu was not only outraged by today's bloody attack on a Jerusalem synagogue, but demanded that everyone else be outraged as well. He also wanted to make it clear he blames the Palestinian Authority for the incident, and President Abbas in particular.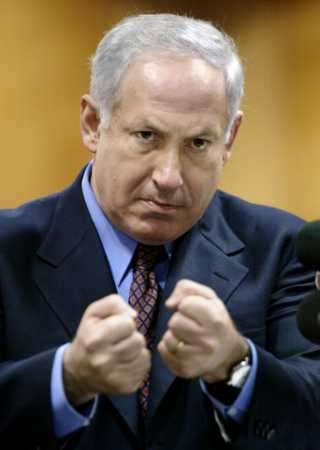 That is despite Israeli police saying the attackers were likely "lone wolves" who attacked without any orders from any Palestinian organization, and certainly weren't acting on Abbas' say so.
Israel's Shin Bet also offered a fairly publicly rebuke of Netanyahu's assessment, saying that not only is Abbas not publicly inciting terror, as Netanyahu claims, but that he isn't doing so privately either.
Rather, the Shin Bet chief sees the primary incitement coming from Israel's far-right MPs, citing their attempts to change the status of the al-Aqsa Mosque and visits to the Temple Mount as fueling a lot of the tensions in Jerusalem.
Netanyahu is unlikely to change his policy of the basis of the Shin Bet assessment, both because it doesn't fit into his talking points and because he is already having enough trouble keeping the far-right coalition members from revolting. Still, that Shin Bet is willing to publicly go against him suggests a very strong disagreement on the matter, which may temper Netanyahu's vows to crack down on the Palestinians in retaliation.