The Gulf Cooperation Council (GCC)'s very high profile eight month split with member nation Qatar has come to an end today, as Saudi officials announced an "understanding" had been reached.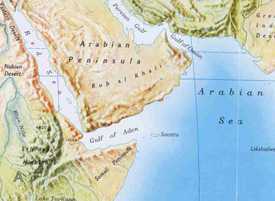 The dispute centered around Qatar's funding for the Muslim Brotherhood, which increased significantly after last summer's Egyptian coup. The other GCC nations have been more favorable to the Egyptian junta, and accused Qatar of undermining stability both in Egypt and in their own nations.
It's unclear what the terms of the agreement were, but the Saudi, Emirati, and Bahraini ambassadors have all been returned to Doha as part of the agreement.
Earlier last week, the Qatari Emir had invited the other GCC members to Doha for the council's annual summit, and at the time there were calls to boycott or relocate the summit. There is no word on that now, but presumably the rapprochement will make such a meeting easier.