More details emerged today of the FBI's use of a fake news story to capture a 15-year-old suspected of making phony bomb threats, and the bureau actually had an agent impersonate an Associated Press reporter.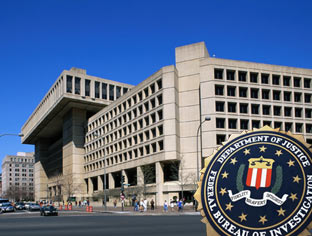 In the sting, the agent pretended to be an AP author of a fake story about the suspect, and sent him a link to the story, which included malware that the FBI used to track him down.
The Associated Press blasted the move as "unacceptable," and is pushing the Justice Department to promise to never again agree to impersonate a news agency for the sake of infecting people with malware.
FBI Director James Coney was defiant, however, insisting that "only the suspect was fooled." He insisted that it was legal to "use deception at times to catch crooks."
The concern is that the FBI's creation of phony news stories tied to real news agencies for the sake of spreading malware to "suspects" will add fear surrounding the use of legitimate news websites, since the FBI's assessment of who is a "suspect" is notoriously broad.