A massive suicide bombing took place at the Wagah border crossing between Pakistan and India today (near Lahore), killing at least 60 people and wounding 200 others.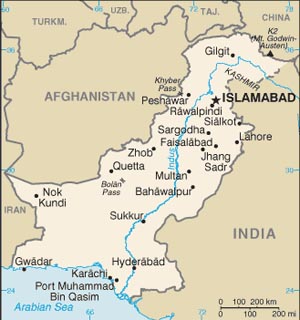 The bombing took place in the parking lot of the border crossing, where the Pakistani border forces were finishing a flag-lowering ceremony that they do every day. The toll included both Pakistani troops and a number of civilians.
The flag-lowering ceremony occurs at sunset every day, and regularly attracts a crowd. The attacker was believed to be wearing a suicide vest and infiltrated the crowd, detonating just as the flag lowering finished.
Jamaat-e Ahrar, a group that broke off from the Pakistani Tehreek-e Taliban Pakistan (TTP) earlier this year, claimed responsibility for the attack, saying it is part of an ongoing campaign to force the implementation of an "Islamic system in Pakistan."