A major crackdown in the Israeli-occupied West Bank saw troops shoot and kill 14-year-old Palestinian-American Orwa Abed El-Wahan Hammad Wahab, who Israeli officials say was among a group of teens throwing rocks near the Palestinian city of Ramallah.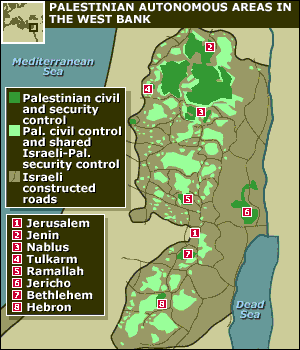 Hammad was born in New Orleans and his family moved back to the West Bank when he was six. The US State Department urged a "speedy and transparent investigation."
He was the only Palestinian killed today, and Israeli soldiers accused him of planning to throw a Molotov cocktail at traffic, "endangering lives." 12 other Palestinians were wounded.
A number of Israeli officials were calling for troops to increase their use of force in a violent crackdown against "Palestinian unrest." Israeli troops killing Palestinian teens rarely involves a significant public investigation, though the fact that this particular teen was a US citizen could make the incident more difficult to sweep under the rug.