US airstrikes pounded the area around the central Iraqi city of Baiji today, killing 25 ISIS fighters, according to residents. The attacks focused on the area near the Baiji Refinery.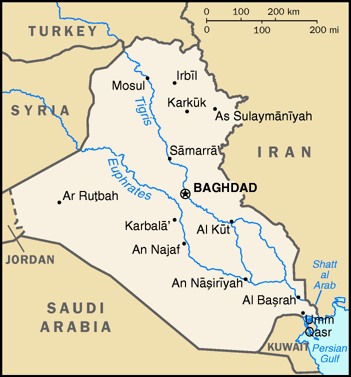 The Baiji Refinery, Iraq's largest, has been contested for months now, as ISIS tries to claim it as part of their increasingly important oil possessions in both Iraq and Syria. Other US strikes were reported around the Mosul Dam.
Pentagon officials say they believe the Mosul Dam is a top priority for ISIS, and that they are "threatening" it. They briefly held it earlier in September, but lost it to Kurdish forces at the time. ISIS has been pushing Kurdish frontiers on several fronts this week.
The Dam is not only a major source of electricity for the nation, but a significant water source for northwestern Iraq, territory which is largely controlled by ISIS, but also include some Kurdish frontier territory.