Turkey has been clear about its opposition to aiding the Syrian Kurdish factions listed as terrorist organizations, but today offered a concession on the border town of Kobani, announcing they'll help Iraqi Kurdish Peshmerga fighters travel from Iraq into Kobani by way of Turkey.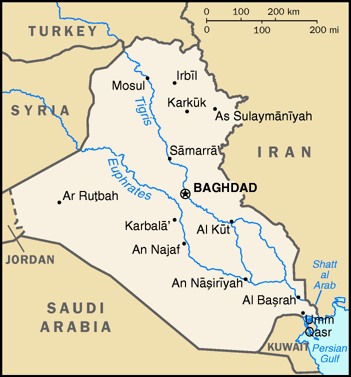 The Peshmerga are the fighting force of Iraq's Kurdistan Regional Government (KRG), and the KRG is on relatively good terms with Turkey. Their territory in Iraq extends to the ISIS frontier near Mosul.
Going from ISIS' eastern border to its far western frontier in Kobani is quite a move, but with Kurdish factions pushing for aid to save the important border town, allowing the Peshmerga through may relieve some of the criticism Turkey is facing from its own substantial Kurdish minority.
It still remains to be seen, however, how many Peshmerga fighters will actually be sent to Kobani, particularly as ISIS has launched a new offensive against Iraqi Kurdistan today. That may force the KRG to prioritize its own defenses instead of adventuring west to defend the already depopulated Kobani.